Bring an army to your project
Call GC General Now
Call GC General Now
We are one-stop-shop when it comes to home remodeling, outside living, mold testing and remediation. You get an estimate from us in 24 hours and our prices are unbeatable.
Why GC General Inc.?
Five-star reviews on google and other platforms

One-stop-shop type of business

Our crews are trained professionals with over 20 years of experience in their individual trades

Over 300 projects per year

Fully licensed and insured

Fast estimates and very affordable prices

Serving all South Florida

One year warranty on all projects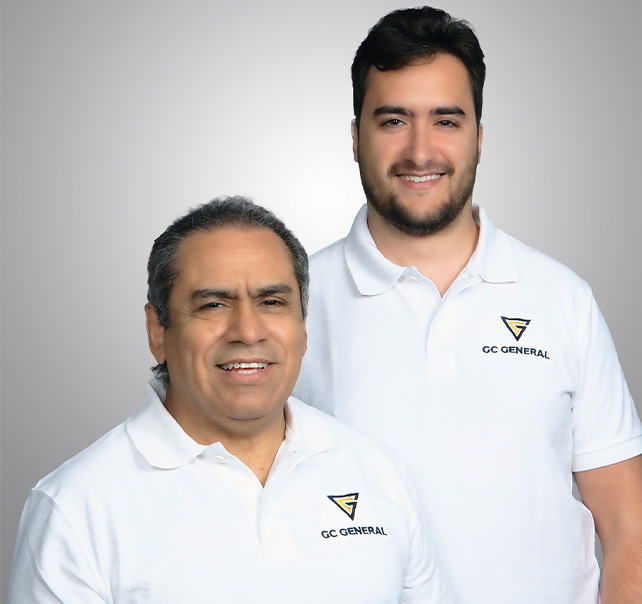 Gilberto Martins (Owner) And Kilian Martins (Manager)

As a BBB accredited business, GC General Inc. demonstrates a commitment to ethical and trustworthy practices, providing customers with peace of mind. They adhere to strict standards, undergo regular reviews, and resolve any issues promptly and fairly, making them a reliable and transparent choice.